I've never before been one of those girls who envies the looks of others. Not because I have a high view of my looks, but more because I have a low view of my looks and find it a lot easier to value qualities like humour and intelligence instead. But recently I have found 3 women who I would absolutely kill to look like.

Firstly, and I guess the inspiration for this, Jennifer Aniston. Of course, she was always the pretty one back in the days of friends, but after watching Marely and Me at the cinema the other day, I've realised that the years really have been good to her - she looks stunning. Team Anniston all the way (boo to the devious Ms Jolie)




Second is Sophie Ellis-Bextor. She's just got that classic Snow-White beauty (but without the namby-pamby anti-feminist message), and I'm really suprised it's taken this long for a make-up company to snap her up. Heck, I'd buy anything if it promised to give me her cheekbones/eyes/lips.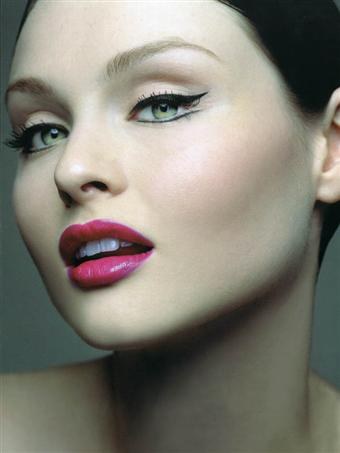 Plus, her and her mum have the same t-shirt as me :D





Finally, Catalina from My Name is Earl. Apparently her real name is Nadine Velazquez, so there's a fact for you. Another fact is that a quick google image search of her will bring you a lot of results from Maxim magazine. These weren't exactly the ones I was looking for, but they have made me really envy her bum. Is that weird?






Oh and while I'm talking about beautiful people, I might as well add some hetero-sity and put in some pretty man faces.

Such as Matthew Horne, or as I've known him for many years now, The Horne-Bag.





And my newest crush, Aaron Pfenning from Chairlift.





Yummy!


And now to prepare for my night of indulgence with an early easter egg and maybe a glass of wine. Why? Because:

a) 'Aunt Flo' is visiting and it is a girl's god-given right to eat as much chocolate as she likes during these difficult few days
b) At 9pm Channel 5 is showing Grissom's last ever episode of CSI, and I will probably cry.
and c) Easter egg chocolate always tastes nicer than normal chocolate.